Explore this original historical document recording Peter Demarest's 1771 sale of an enslaved 17-year-old man named Cesor to uncover the tragic impact of this commonplace practice.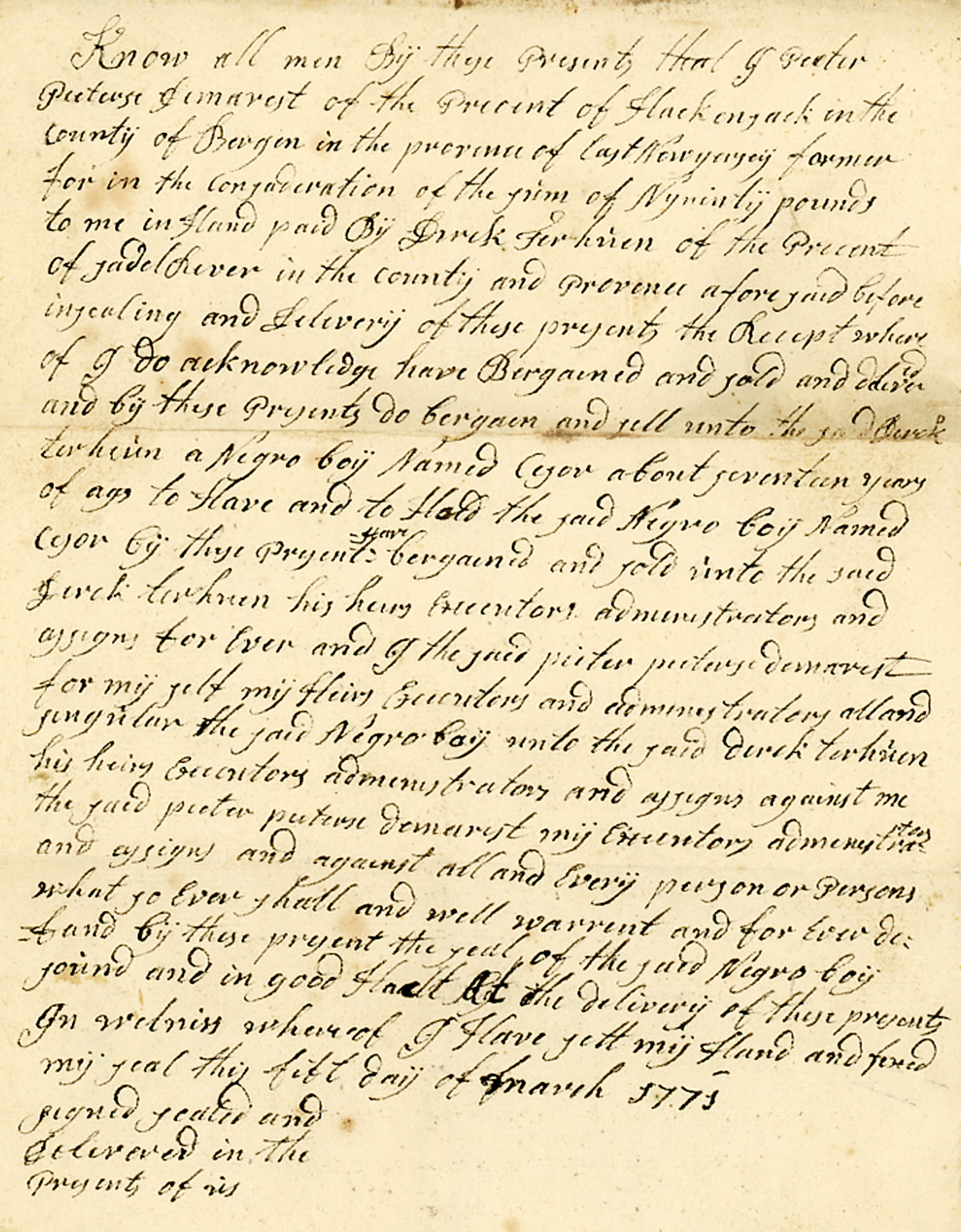 Bill of sale
March 5, 1775
Peter Demarest (American, 1715-1780)
This business document reflects the status of a young man named Cesor as property that could be bought and sold.
Bergen County Historical Society.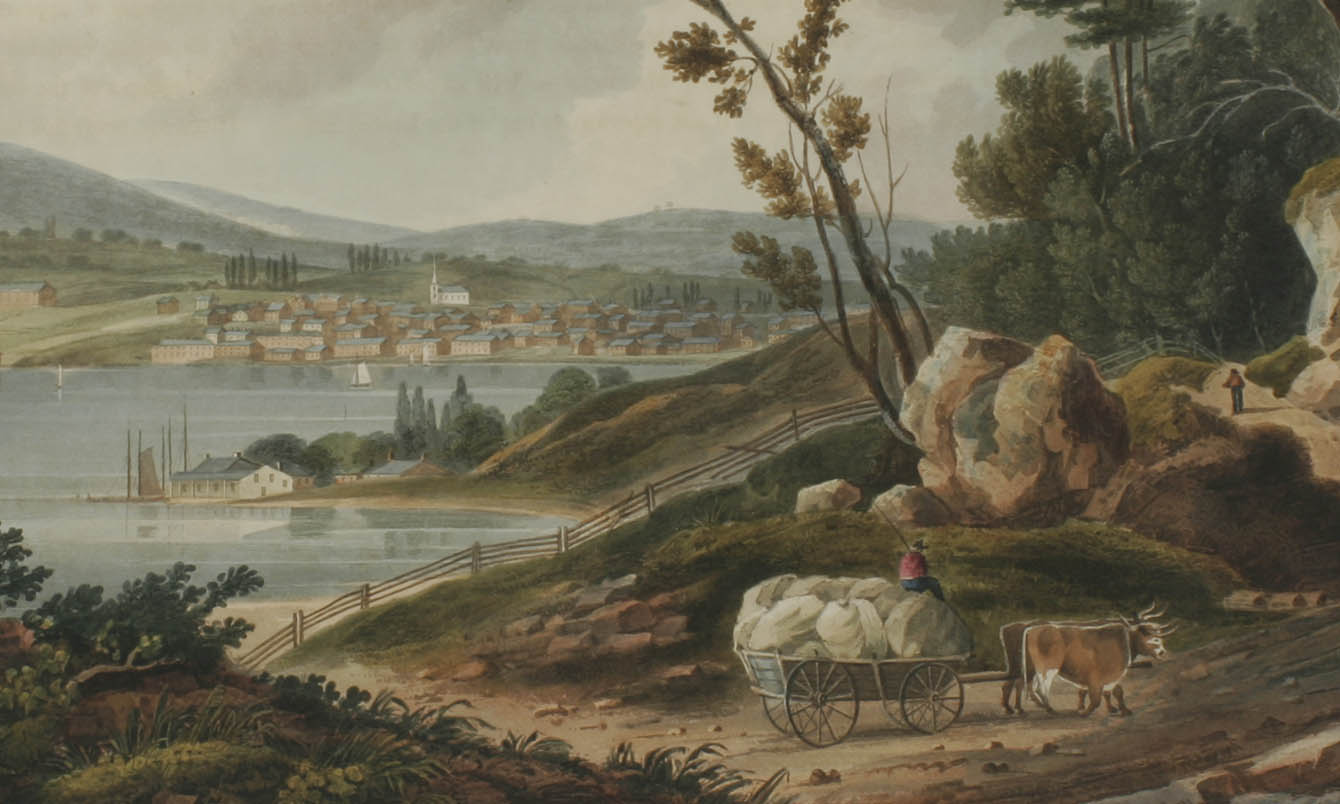 Newburg
1820
William Guy Wall (American, born Ireland, 1792 - 1864)
In this detail of a rural Hudson Valley scene, a wagoner transports a load by cart. Enslaved individuals were involved with all types of work in the Hudson River Valley including transporting people and goods as coachmen, wagoners, boatmen and drovers.
Historic Hudson Valley.
seventeen years of age
In 1771 there were no laws restricting the age at which Cesor could be sold. Children as young as age seven were typically apprenticed to learn a trade. Ninety pounds was a substantial purchase price, suggesting that Cesor was valuable to the seller and the buyer because he was at the beginning of his most productive years as a laborer.
To continue please visit People Not Property on a larger screen or horizontal device to fully experience this feature.