Norton Minors: "...a Caulker and Ship Carpenter"
Norton Minors' story shows the dramatic scope of colonial slavery. He, like many enslaved people, was shuttled between New England and the Caribbean before self-liberating and returning north.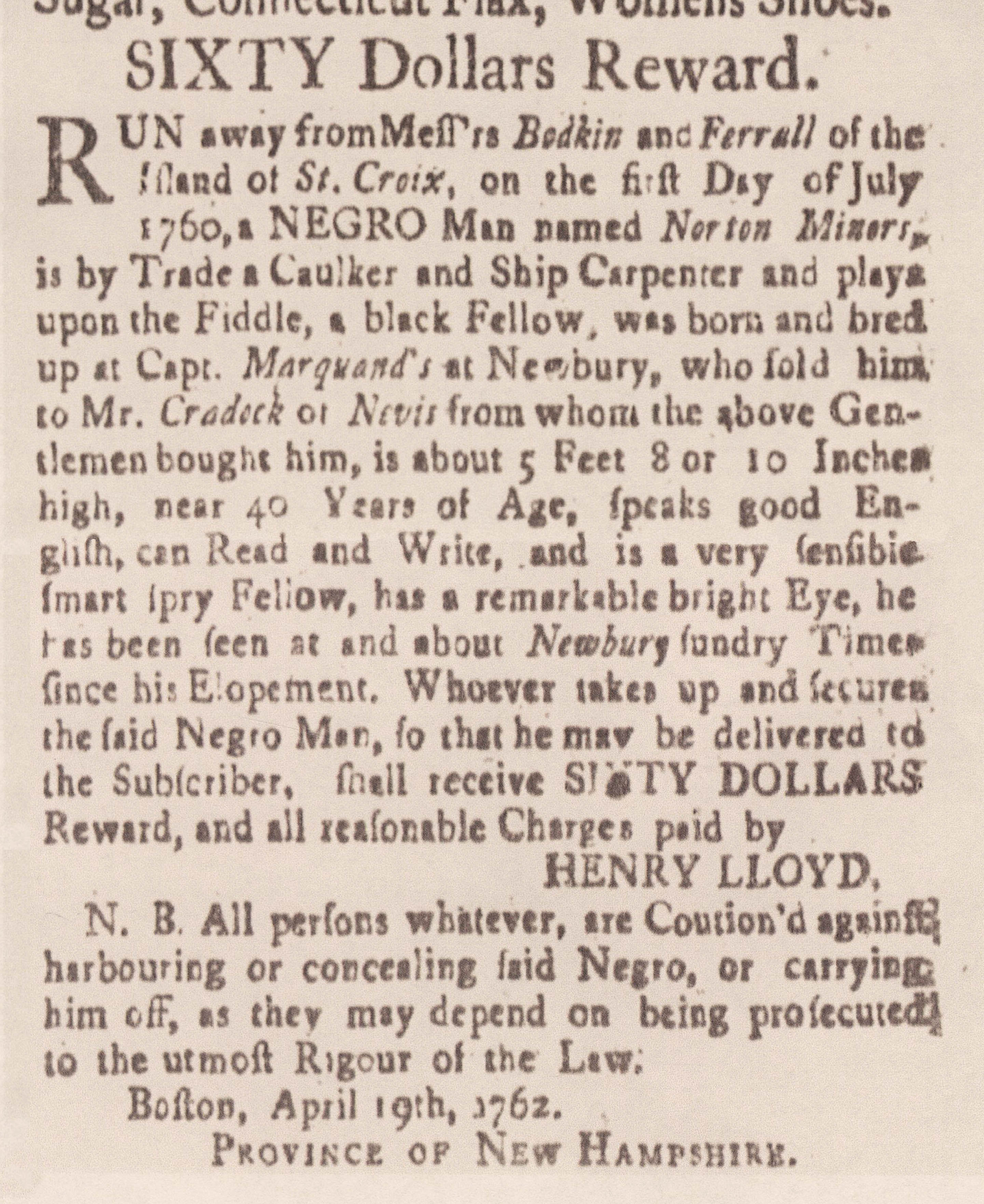 To continue please visit People Not Property on a larger screen or horizontal device to fully experience this feature.