Norton Minors: "...a Caulker and Ship Carpenter"
Norton Minors' story shows the dramatic scope of colonial slavery. He, like many enslaved people, was shuttled between New England and the Caribbean before self-liberating and returning north.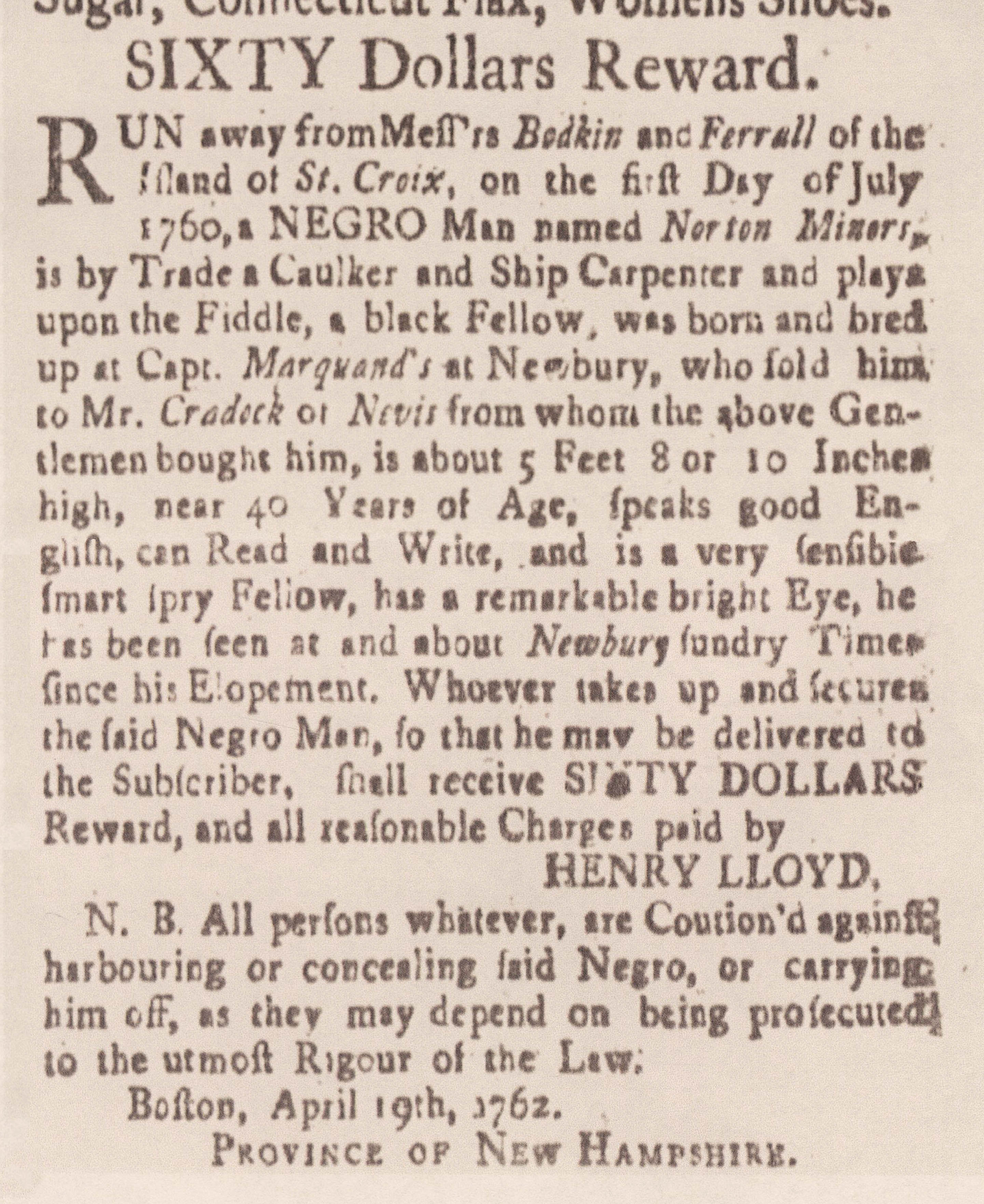 Advertisement for Norton Minors, a fugitive.
May 21, 1762
Unknown
From the New-Hampshire Gazette, Portsmouth, New Hampshire.
Courtesy, Newsbank/Readex, Early American Newspapers Collection and University of New Hampshire Library.
Norton Minors
It was rare for enslaved individuals to have a surname. Minors's last name did not match that of any of his three enslavers. He may have taken this name himself or it may have been added to differentiate between him and another person named Norton.
To continue please visit People Not Property on a larger screen or horizontal device to fully experience this feature.