Sobiner: "...can read well"
Sobiner's story illustrates the anonymity of being enslaved. Although Sobiner's enslaver noted that she could read, the ad focuses on the clothing that she took with little attention to Sobiner's physical appearance or demeanor.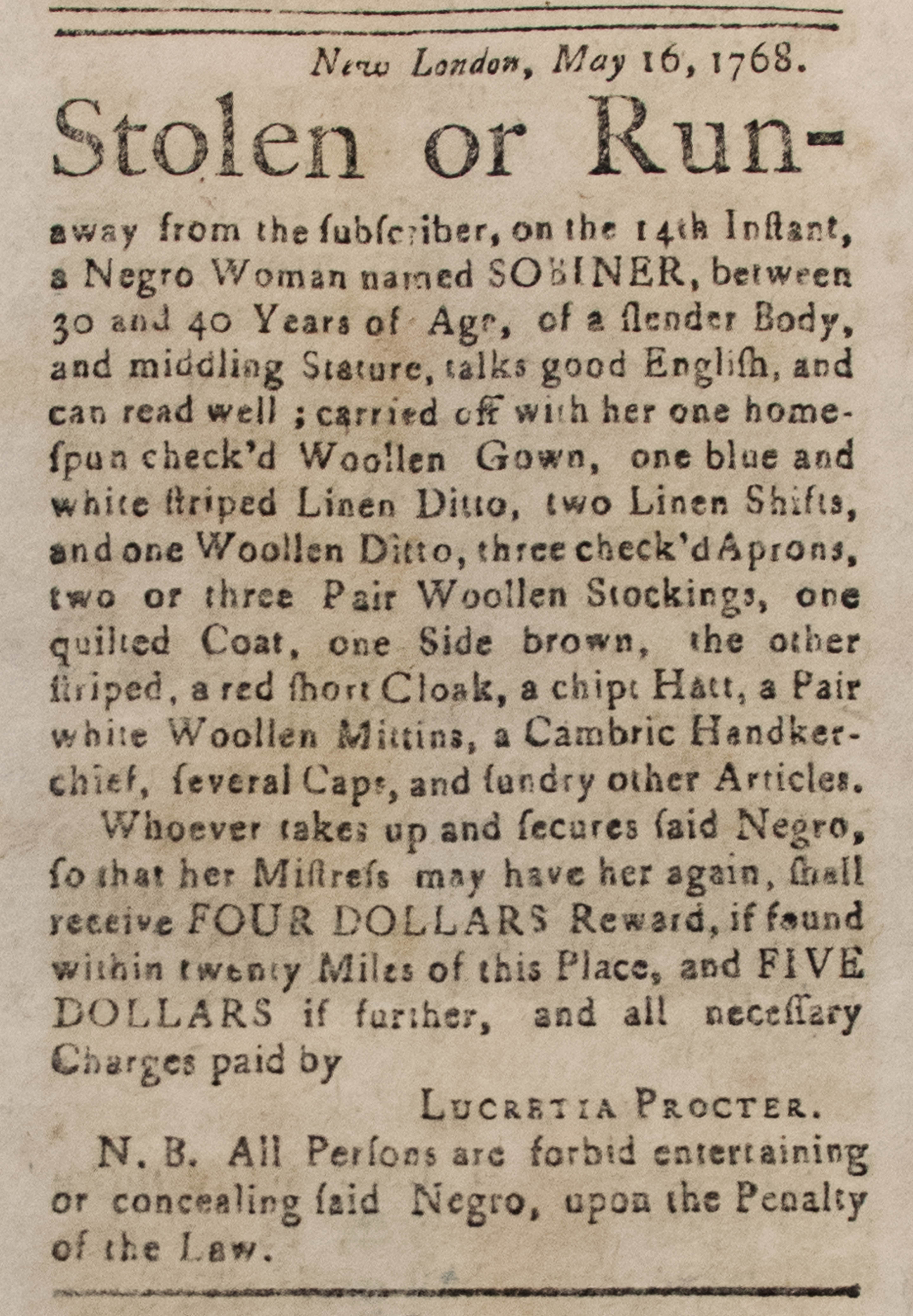 To continue please visit People Not Property on a larger screen or horizontal device to fully experience this feature.