Sobiner: "...can read well"
Sobiner's story illustrates the anonymity of being enslaved. Although Sobiner's enslaver noted that she could read, the ad focuses on the clothing that she took with little attention to Sobiner's physical appearance or demeanor.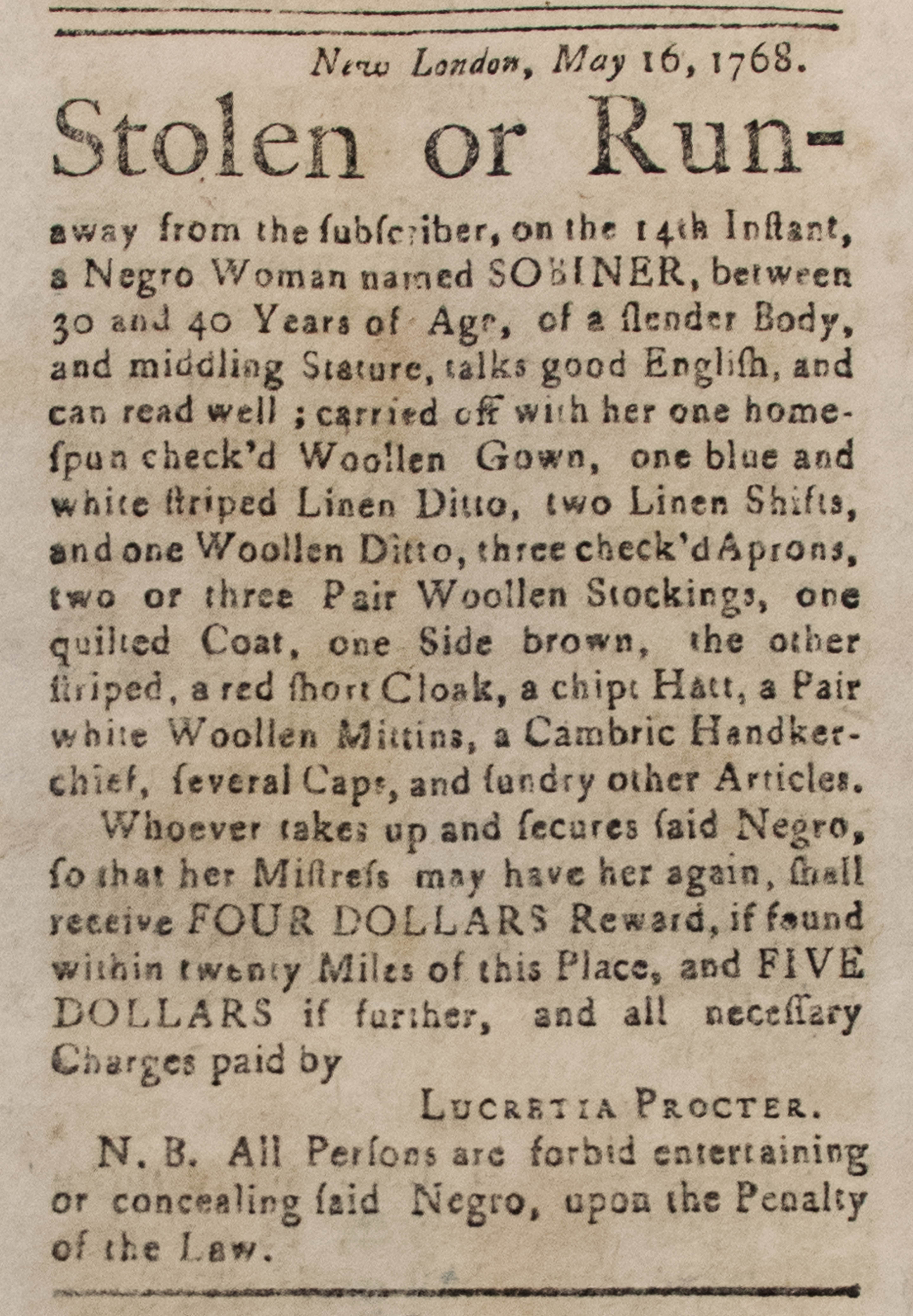 An advertisement for Sobiner, a fugitive
June 3, 1768
Unknown
This advertisement appeared in The New-London Gazette.
The Connecticut Historical Society Museum and Library.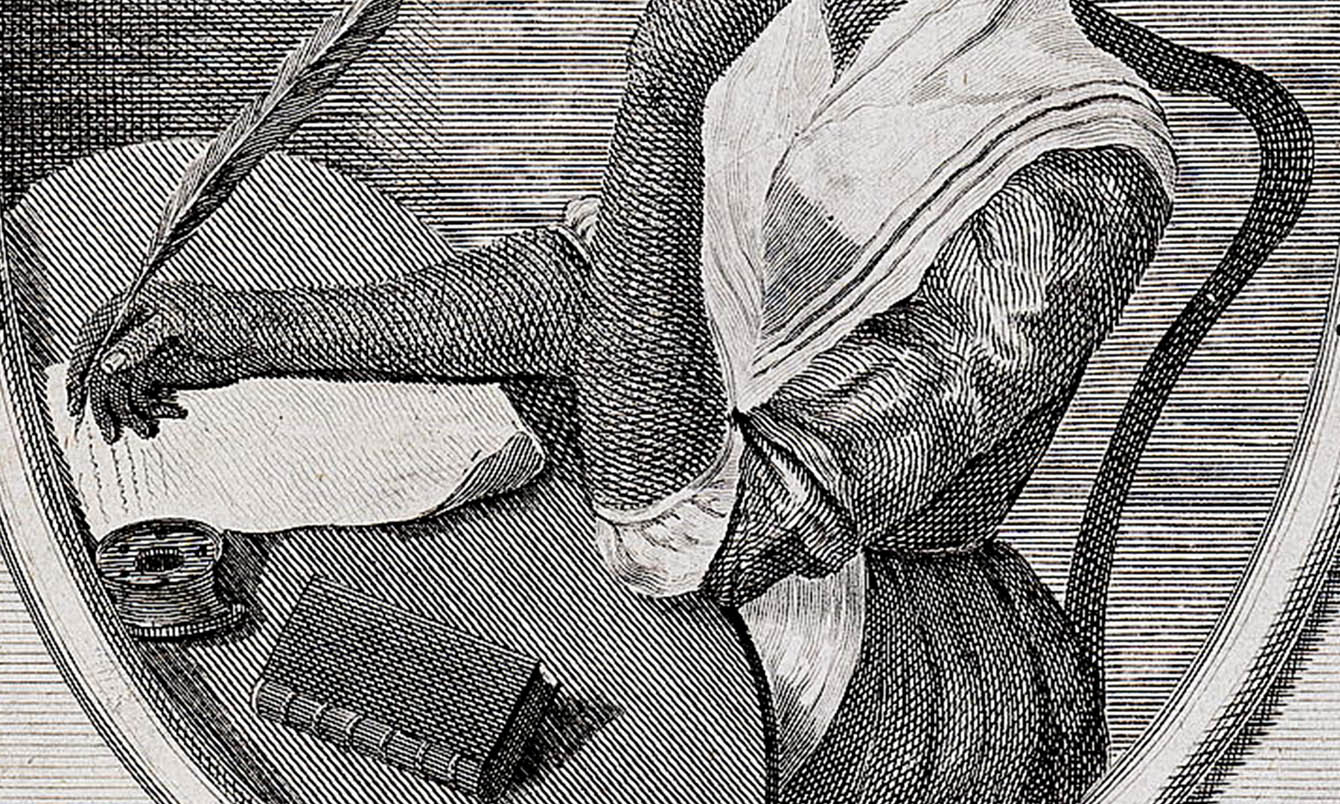 Phillis Wheatley
c. 1774
Unknown, after A. Bell, publisher (American, active 1770s)
A portrait of Phillis Wheatley, based on the image that appeared in her 1773 book of poetry.
Wikimedia/Public domain.
can read well
Sobiner could read, an uncommon skill for colonial women and even rarer for enslaved women. However, the work enslaved laborers performed often determined the skills that they were taught, so some did learn to read and write. It is unclear from the advertisement whether Sobiner's work required reading.
To continue please visit People Not Property on a larger screen or horizontal device to fully experience this feature.