Ben: "...Supposed to be Drown'd"
Ben's story illustrates the planning that was necessary for an enslaved person to escape. By faking his own death, Ben gave himself temporary freedom. Advertisements reveal that Ben fled enslavement no fewer than five times.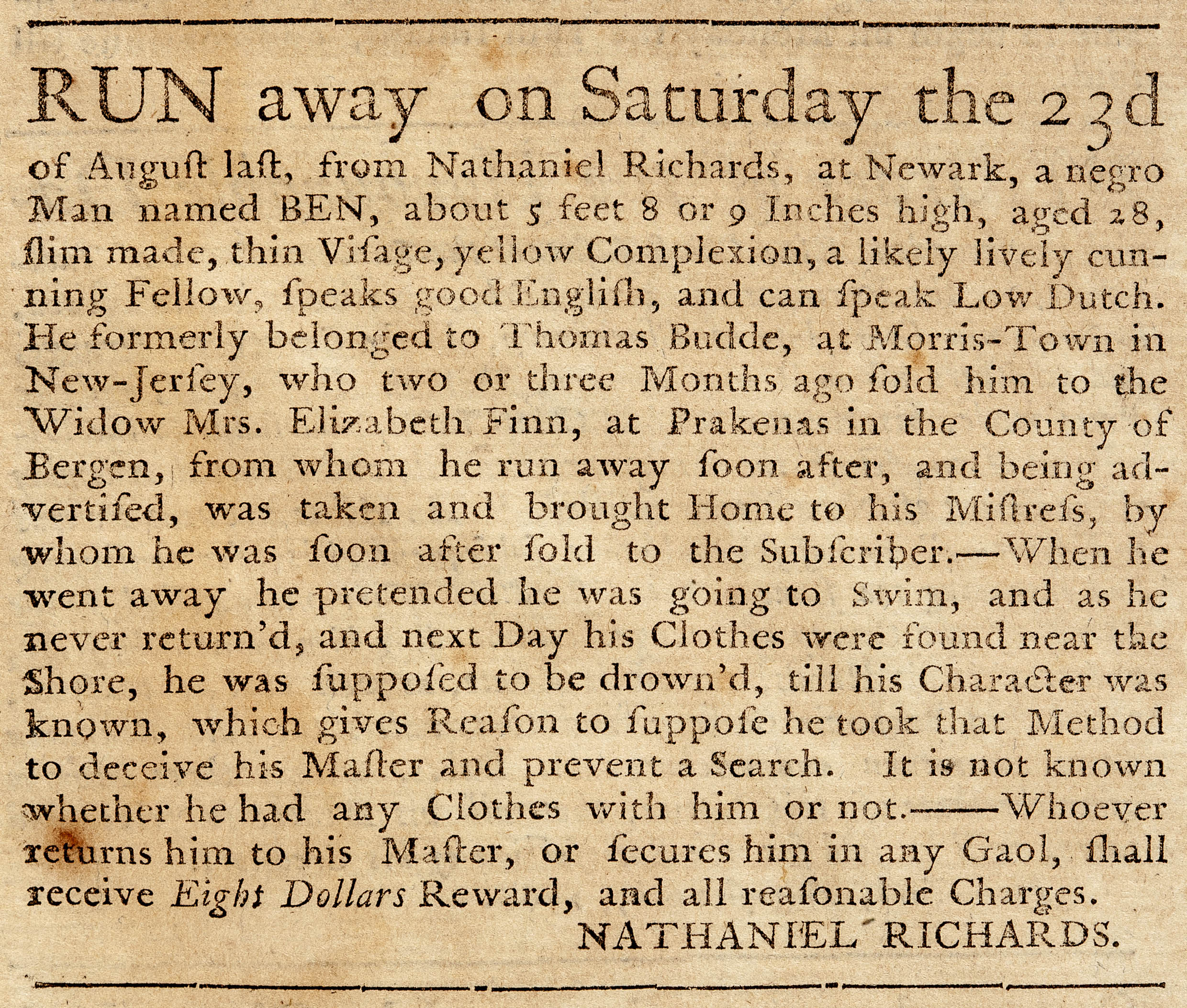 An advertisement for Ben, a fugitive
September 4, 1766
Unknown
This advertisement appeared in The New-York Gazette.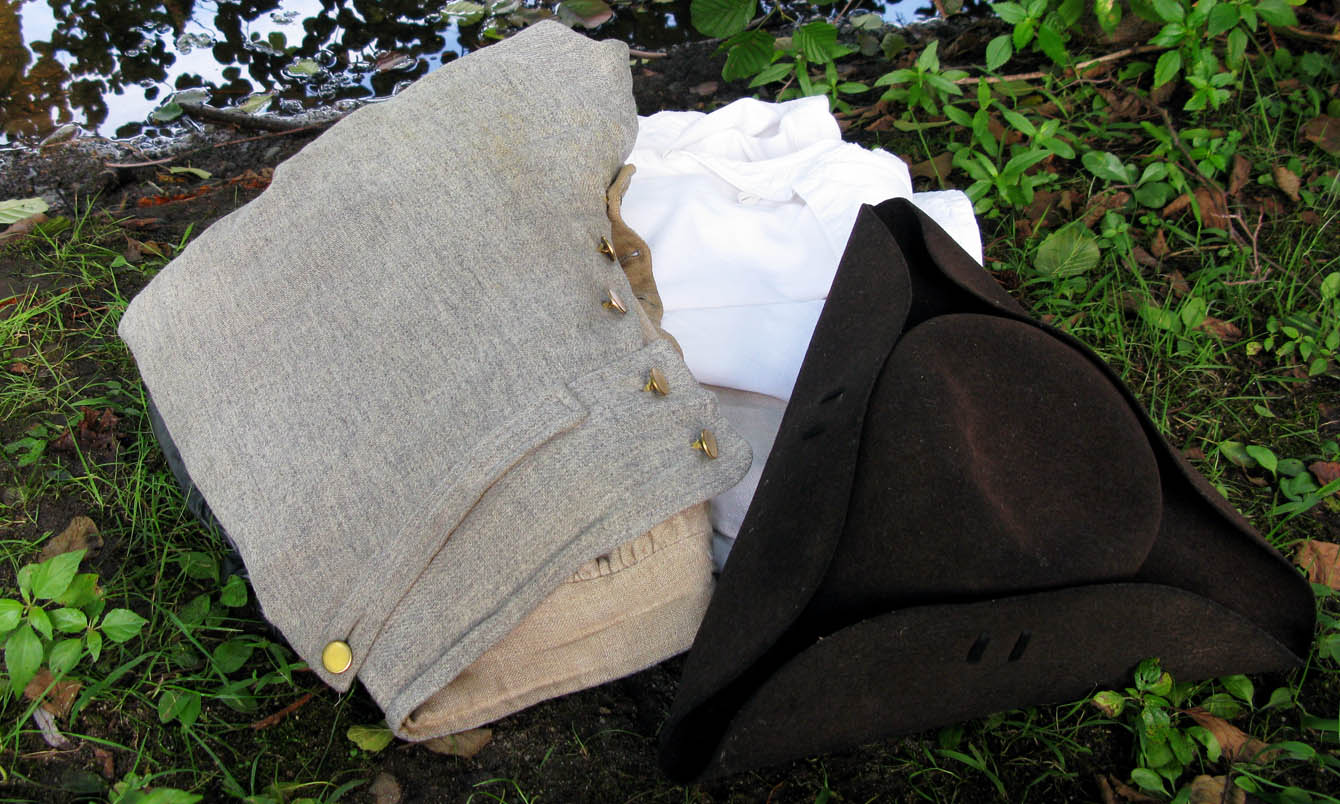 Reproduction garments
20th century
Ben left his clothes on the bank of the river as a ruse during his escape.
Historic Hudson Valley.
any Clothes with him
It was unusual not to list the clothes worn or taken by the person running away. Detailed descriptions of wearable items made spotting or catching the person who ran away easier. Ben's well-planned escape made for a less effective advertisement.
To continue please visit People Not Property on a larger screen or horizontal device to fully experience this feature.