Ben: "...Supposed to be Drown'd"
Ben's story illustrates the planning that was necessary for an enslaved person to escape. By faking his own death, Ben gave himself temporary freedom. Advertisements reveal that Ben fled enslavement no fewer than five times.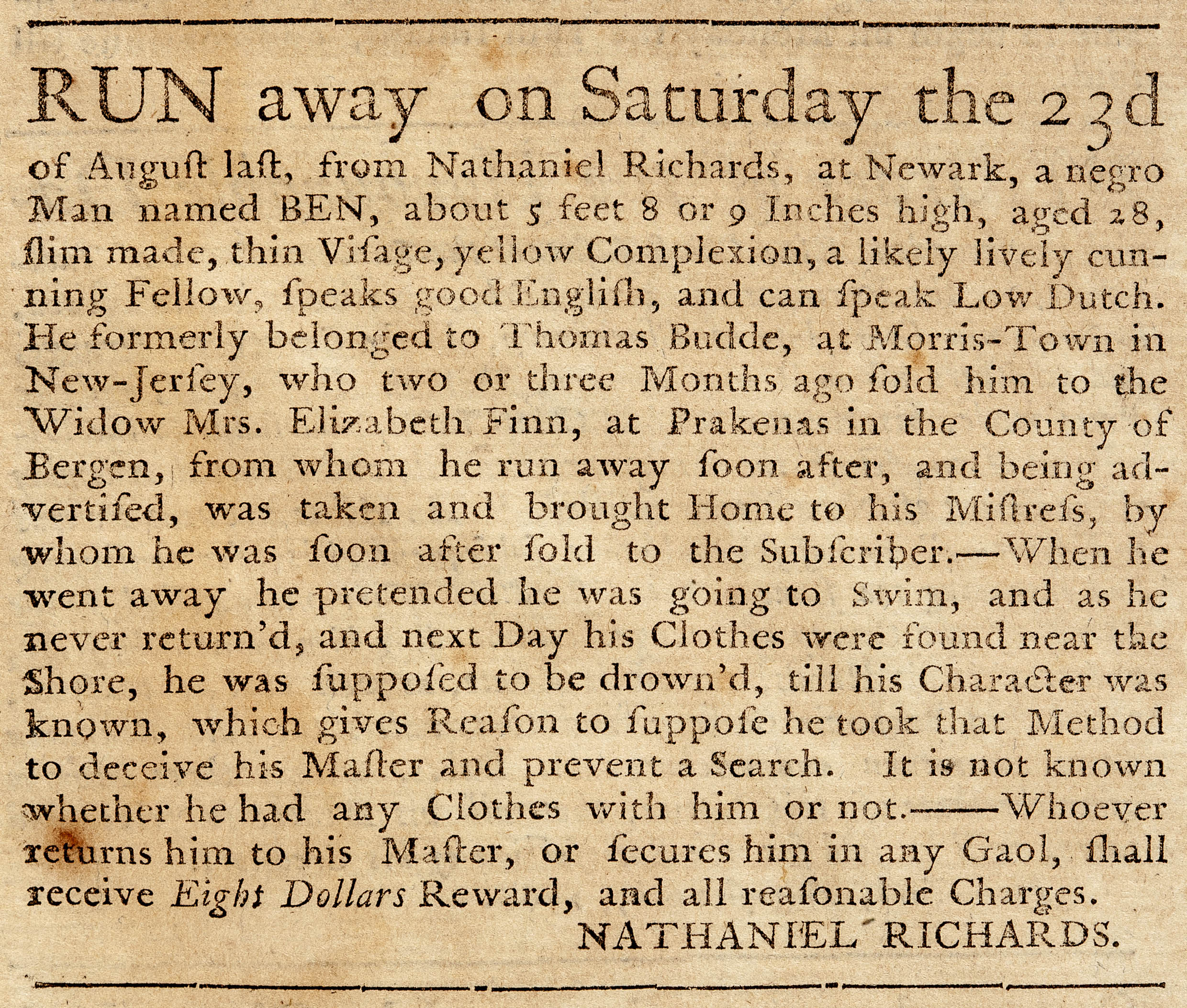 To continue please visit People Not Property on a larger screen or horizontal device to fully experience this feature.