The Philipsburg Manor Inventory
Explore Adolph Philipse's 1750 probate inventory. Discover what this primary document reveals about the enslaved community at Philipsburg Manor and learn what happened to them after the death of their enslaver.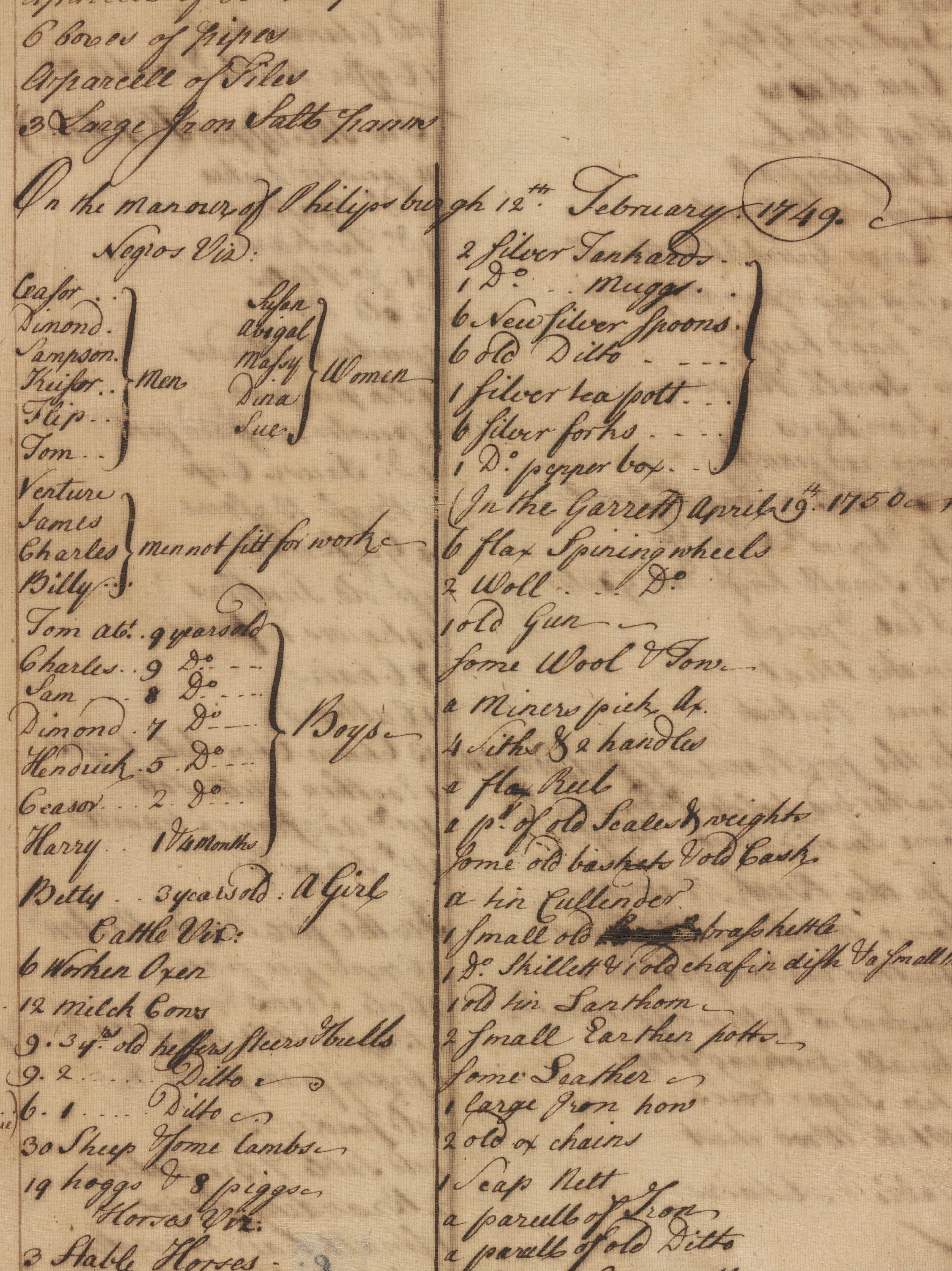 A page from the probate inventory of Adolph Philipse
1750
Joseph Reade (English, born New York, 1694-1771)
This single page from the lengthy inventory of Adolph Philipse's estate includes the names of the enslaved individuals living at Philipsburg Manor, Upper Mills.
Adolph Philipse estate records. Manuscripts and Archives Division. The New York Public Library. Astor, Lenox, and Tilden Foundations.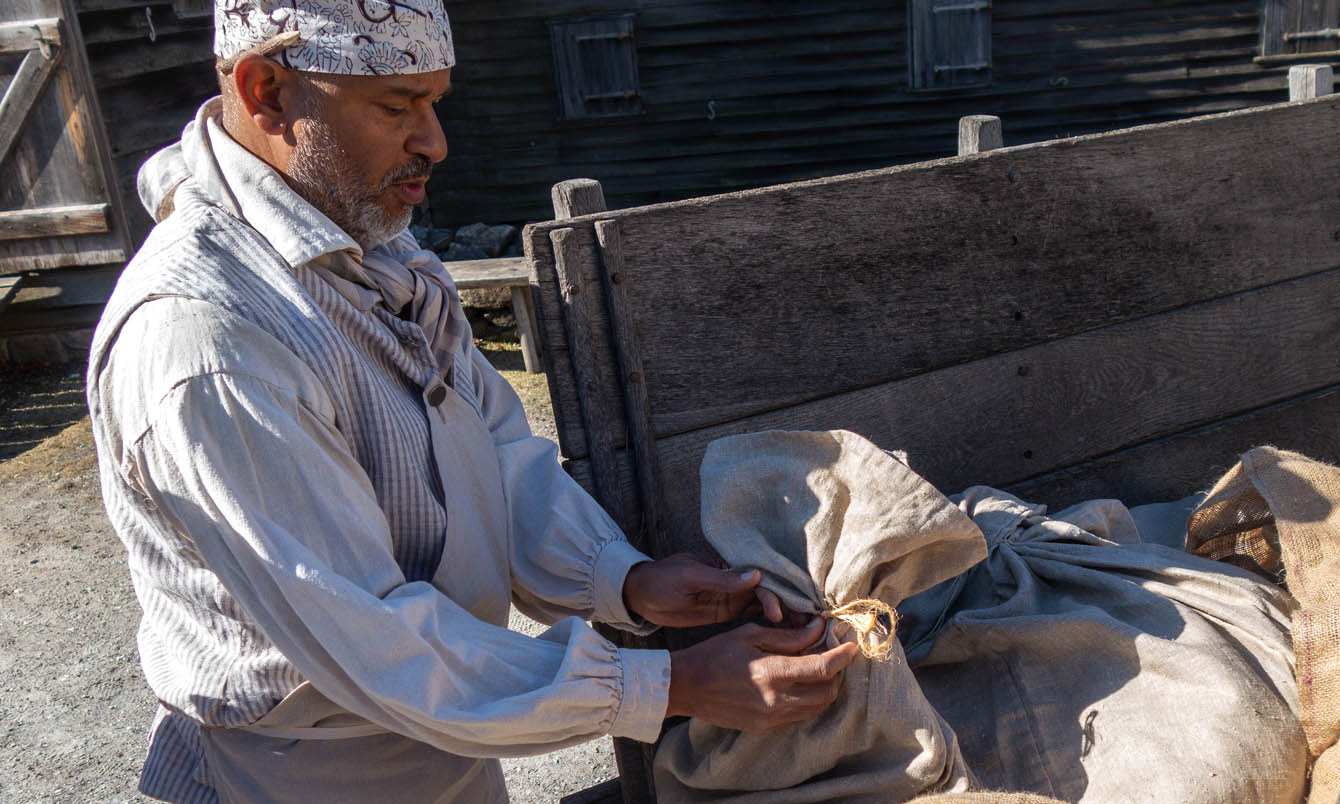 An actor portrays the work of a miller at Philipsburg Manor
Philipsburg Manor, Sleepy Hollow, New York.
Historic Hudson Valley.
Caesar ("Ceasor")
Caesar was named first among those enslaved, suggesting that his work on the site was the most valuable to his enslaver. Because milling was crucial to the operation of Philipsburg Manor, and other primary documents note that the miller was an enslaved man, it is likely that Caesar was the name of the miller.
To continue please visit People Not Property on a larger screen or horizontal device to fully experience this feature.